WELCOME TO MYDLO PROJECT!
Our promise to you is that all our products are made with sustainably chosen products, precisely combined ingredients and plenty of love. We promise that you won't be disappointed, as we have been continuously improving and mastering our skills for many years now. With all this being said welcome to the soaping world – feel free to join us with use of our DIY soap recipes.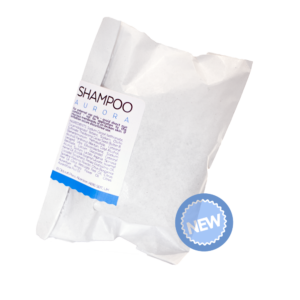 Aurora Solid Shampoo
Inspired by the beauty of the northern lights we designed our Aurora Solid Shampoo to combine the standards of high-end hair products and a zero-waste ideology. It is created with a combination of mildly foaming, coconut-derived ingredients and supplemented by aromatic cocoa butter, argan oil, avocado oil and a special blend of essential oils. Aurora is the tribute to all hair types for those who do not want to compromise their hair care with their care for the environment. With the addition of panthenol, vitamin E, plant-derived allantoin and vegan silk, our solid shampoo provides the optimal amount of emollients, proteins and humectants essential in maintaining beautiful hair. This product reflects our company's intrinsic value to protect the environment.
°1 Lakshmi
A feminine, gentle rose-scented goodness. Lovely natural essential oil blend makes it perfect for both fresh morning showers as well as part of an unwinding evening routine.
°2 Manaʻo paʻa
Inspired by Hawaii and filled with sunshine and good vibes! Young barley, May Chang and orange essential oils are some of the many natural ingredients for this little gem. The hint of bamboo charcoal leaves skin cleansed and detoxified.
°3 Planet A
Plant A's hearty, natural base reminds us of our home – EARTH. It's made by mixing three clays and combining with patchouli, frankincense, tea tree, peppermint, myrrh and pine needle essential oils.
°4 Aalcyon and Ceyx
Lavender and lemongrass essential oils create a beautiful duet of fragrances, with young barley adding extra nourishment.
°5 Sona
Frankincense, patchouli and myrrh essential oils mix with calming chamomile essence, a shot of Himalayan salt, grey clay and enriching herbal extract to accelerate power of nature, tighten pores and fight the ageing process.
°6 Freŝa
Lemongrass, patchouli and peppermint essential oils are combined with ginger essence to boost your morning routine and leave you ready for the day ahead. It's simply pure joy in a bar of soap.
°7 Ṭhānḍā
Green tea extract enhanced with sweet orange, lavender, litsea cubeba, rose geranium and a few drops of cinnamon leaf oil to refresh and rejoice.
°8 Darichini
A spicy Middle Eastern blend of cinnamon and turmeric…Did you know that cinnamon and turmeric work as a natural spa for your skin? They reduce pigmentation and tiredness and leave you feeling rejuvenated.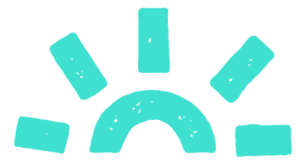 Make and use less plastic.
If it can't be reduced, reused, repaired, rebuilt, refurbished, refinished, resold, recycled, or composted, then it should be restricted, designed or removed from production.

Minimalistic
Plastic, trash, waste – unfortunately, It happens all the time and It's absolutely out of our control. Mydlo is a part of zero-waste movement. We are trying to find a compromise between legal requirements of labelling and less packaging.

Simple math.
Let's say there are 80 bars of soap, we calculate it as 80 plastic bottles less in our environment. We are also ensuring that there will be fewer chemicals ended in the water.

We call it kindness.
At Mydlo, we believe that life should be lived in harmony with nature. We hold our beautiful and bountiful planet in high regard…We are connected to it, part of it, and we owe it our love and respect.
It is all-natural.
With a deeply rooted philosophy of care and kindness for our planet, we stand by those values by crafting products free of chemicals such as parabens or synthetic colours.
The Art of Soap
One of our favourite parts of soap making is the uniqueness of each bar. Different designs, swirls, colours, shapes and sizes remind us, that we all are different and that's what makes life so unique!
It's not as simple choice.
At Mydlo we use only sustainable plant based ingredients, what makes all of our products 'vegan friendly'. Our handmade soaps have a base oil blend of olive oil, coconut oil, shea butter and castor oil, with each carrying its own unique blend of essential oils, so you can pick a soap that's right soap for you- if you can stick to only one that is!
Our Adventure
Find @FreeMydlo on Instagram to see more of our soapy adventures, and please get in touch if you'd like to ask about stocking our soaps in your store.
SIMPLE SOLUTION
Plastic is everywhere. Useful and convenient, it's also a massive pollution problem, especially in our oceans. Turtles and seabirds become ensnared in discarded plastics, and tiny microplastics are eaten by pretty much everything. We need to solve this problem at the source, and produce less plastic in the first place.
source: Greenpeace